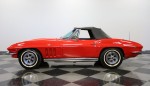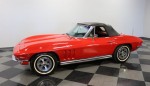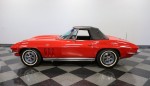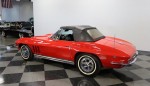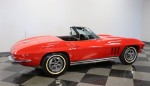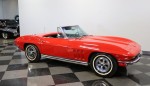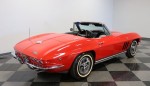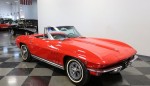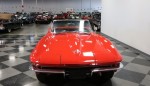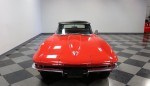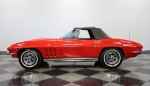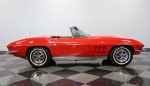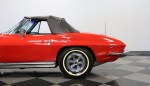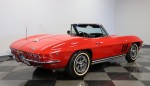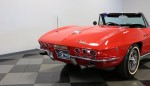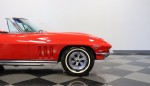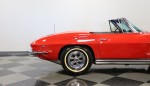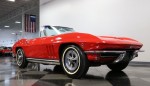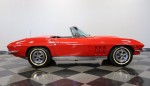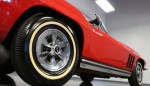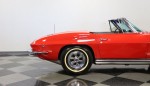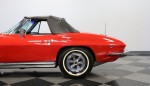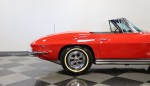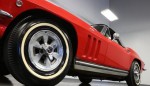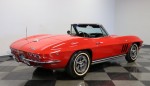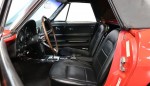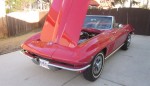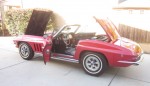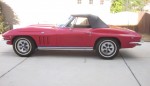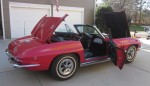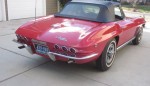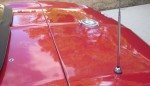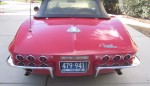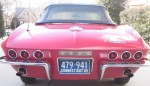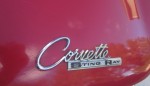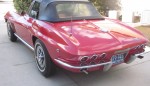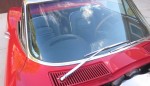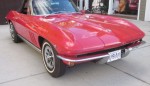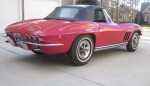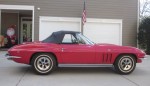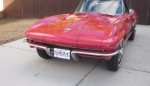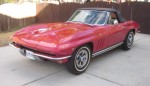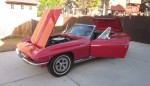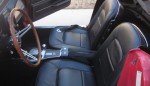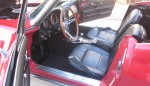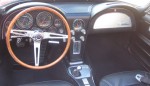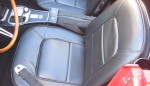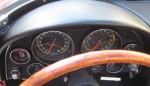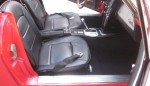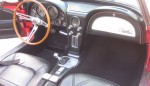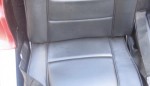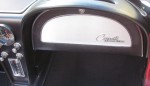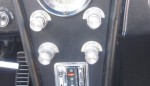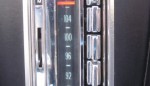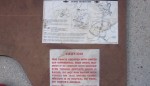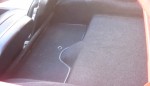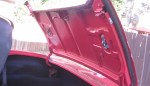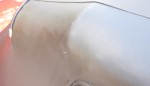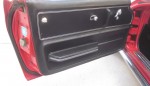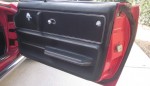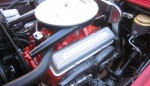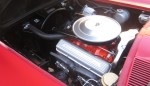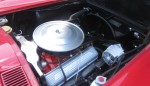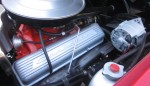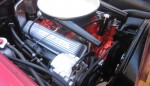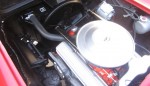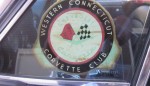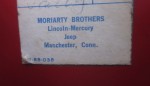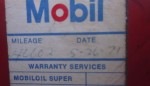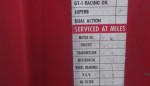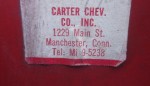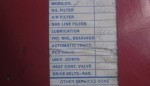 Details
$59,995
Dealer Location: Choose a dealer location:
48,000 Miles
Year Built: 1965
Engine Size: Choose an engine sizeL
Trans: Manual
Fuel Type: Gas
Owners: 2
Ext color: Red
Int color: Black
DESCRIPTION
ONLY 48,212 MILES, DESIRABLE C2, #'S MATCHING 327 V8 & 4SPD TRANS, SURVIVOR, WOW
This 1965 Chevrolet Corvette has a nice survivor story, and it also includes the numbers-matching L75 V8 and four-speed. And more than just a barn find style, there are also the right signs of investment for those who would like a survivor that's also a driver.
The story we're told on this Sting Ray is that it was parked around 1972 and resurrected in 2012. That's why the actual miles odometer is so low. And there are even the little extras, like a fuel log book, to help document the mileage and show this was enthusiast owned. We all like a good barn find tale like this, especially when the appearance does the talking for us. The Rally Red paint appears to be the original factory application, and it has maturity throughout the finish to let you know it's unique. So while you could respray this drop-top or add a new roof, you'll miss out on the particularly strong survivor community amongst the Corvette clan. They even gave this paint a good polish so that originality can still have the right touch of sunshine glow you want on a convertible. You have the right stock pieces looking good with just the right amount of age to further this car's unique story. It includes chrome bumpers, hidden headlights, ribbed rockers, and stock wheel covers. Plus, there is even the kind of cool custom details you'd see done to these C2s back in the day, like the triple tail light arrangement.
Just like the exterior, the interior looks and feels like a barn find. So it's a detailed survivor, right down to the working interior light and power windows. But there are also the correct details to remain a true cruiser, including the good-looking seat covers. And the sports steering wheel, telescopic column, bright shifter, and full gauges – with large speedo and tach – deliver that ideal driver's car feeling.
This was born an L75-spec car. It gave you a healthy upgrade in power over the standard 327 cubic-inch V8. It was a great option when new, so it's great to have the numbers-matching motor under the hood today. We were also told that the engine was rebuilt around the time of the car's resurrection in 2012. This is reaffirmed by the right newer-looking components and a fundamentally strong-running nature. And you have a proper console over this V8 with its numbers-matching four-speed manual transmission. And speaking of control, you have a fully independent suspension, and this was the year the Corvette introduced four-wheel disc brakes for road cars.
Complete with maintenance records, this is a remarkable survivor, number-matching StingRay convertible. And while you may want to make additional investments if you're looking to drive to the far-away Corvette events, you also instantly understand the level of appeal of something that's both preserved and distinct at first glance. Call now!
FEATURES
Four Wheel Disc Brakes
Seatbelts
Power Windows
Vinyl Interior
Telescopic Wheel
Heat
Manual Convertible Top
Bias Ply Tires
Numbers Matching
Defrost
AM/FM Radio
1965 Corvette Roadster 4 speed. ( 48,000 ) original miles.
327/300HP.
4 speed transmission, AM/FM Factory Radio, 4 Wheel Disc brakes, Wood steering wheel, Factory Power windows, (4) Firestone 6.70×15 (polyglas) Tires.
Car sitting since 1972 best I can tell I have a gas mileage book. As  well all aligns with the oil change stickers in the door as well.
Mileage book info found in glovebox.
September: 1968 (44,433)
October: 1968 44,584) 15.5 gallons of Gas $6.00 Miles per gallon 38.9
October: 18th ( 44,735 ) 17.2 gallons $6.70
November: 4th ( 44,884) 15.3 gallons $5.95
November: 22nd (45,034) $5.00  12.5 gallons Did not Fill 38.9 Miles per gallon
December: 13th 1968  (45,124 $6.00 15.1 gallons 38.9 Miles per gallon.
april: 12th 1969 (45,246) $5.00 12.5 gallons 39.9 Miles per gallon.
May: 24th 1969 ( 45,412) $6.20 15.5 gallons 39.9 miles per gallon
June:11th 1969 (45,563) Oil Change Kendal
June: 13th 1969 (45569) $6.40 16.2 gallons
June: 30th 1969 ( 45734) $6.20 15,6 gallons 39.9 Miles per gallon
September: 13 1969 (45,882) 15.9 gallons $6.50  40.9 Miles per gallon
May: 30th 1970 (46,370) $5.30  14 gallons  37.9 Miles per gallon.
June: 14th 1970 ( 46370) $4.55  12 gallons  37.9 miles per gallon
July: 22nd 1970 (46,500) $5.88 15.6 gallons 39.9 Miles per gallon.
December: 8th 1970 (46,594) $5.15 13.2 gallons 38.9 Miles per gallon.
May:26th 1971 Mobile oil change miles stated on door jam 46,602:
June 24th 1971 (46,692) $6.10 15 gallons 38.9 Miles per gallon
July: 26th  1971 (46,826) $6.60 18.4 gallons  35.9 miles per gallon
August: 16th 1971 (46,930) $6.45  15 gallons 42.9 Miles per gallon
september: 15th 1971 (47,040) $7.00 16.3 gallons 42.9 miles per gallon
September: 27th 1971 (47,120) $5.87 + 1.00 Oil total $6.87 44.9 miles per gallon.
October: 21st 1971 (47,208) $5.00  14 gallons 35.9 miles per gallon
November: 13th 1971 (47,265) $5.50 15.8 gallons 34.9 miles per gallon.
December: 8th 1971 (47,310) $7.00 15.6 gallons 44.9 miles per gallon.
July: 21st  1972 (47,428) $6.20 15.5 gallons  39.9 miles per gallon
september: 9th 1972 (47,549) 14.7 gallons $6.30  42.9 miles per gallon
Midas muffle Hartford Ct  sept 10th 1968
In the glovebox there there is (2) Mobile Gas Coupon free Glass fill up dated 1970.
June:11th 1969 (45,563) Oil Change Kendal was performed at.
Carter Chevrolet 1229 Main St. Manchester CT. Best I can tell the dealer is still in CT. Looks like it sold to Vernon Chevrolet
175 Hartford Turnpike, Vernon, CT.
Moriarty Brother Mobile Gas station in Manchester CT was the place where most fill ups and oil changes got done.
Current mileage on the car is 48,212
Contact us regarding this listing
Back to Top