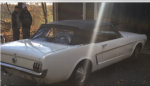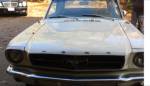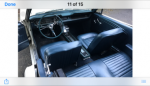 Details
SOLD
Dealer Location: Choose a dealer location:
Engine Size: Choose an engine sizeL
Trans: Choose an item
Fuel Type: Gas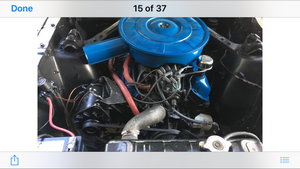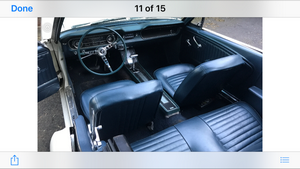 1964.5 Mustang Convertible 260 V8 Automatic ( 1 Owner since New )
Car was built on May13 1964.
Excellent Paint super nice finish and Great shine.
Car runs & drives like it did when it was new.
Interior & pretty much everything about the car was kept up to par over the years. Interior is extra nice and clean.
Floors & Frame are in super clean shape.
Top is excellent shape.
Pretty hard to find a super clean early 64 these days. The original owner is alive and well. Car was purchased for sweet 16 and birthday and stayed indoors the entire time of owning the car. He was told the car was the 13th Mustang that was sold out of CA at the time of purchase & he has a little plaque the dealer gave him.
I cannot verify that but…. It is for sure super low Numbers.
NOT FOR SALE
Contact us regarding this listing
Back to Top