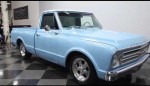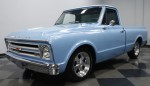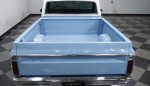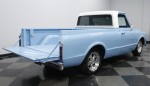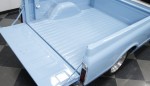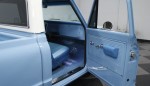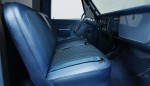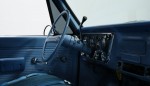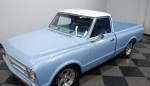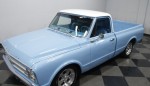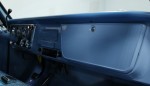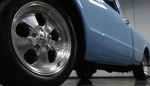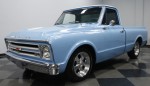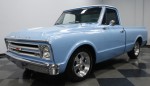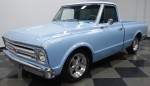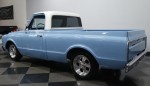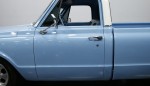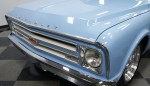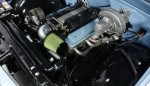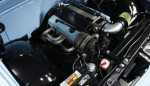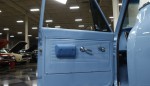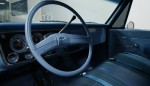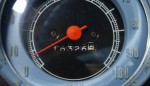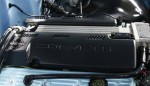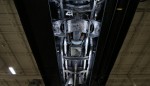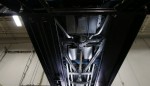 Details
Sold
Dealer Location: Choose a dealer location:
Engine Size: 350L
Trans: Automatic
Fuel Type: Gas
Ext color: Carolina Blue
Int color: Blue Interior
QUALITY, LT1 EFI VETTE 350, 4 SPD AUTO, PWR STEER/BRAKES, GREAT INT/PAINT/BOD!
This 1967 Chevrolet C10 perfectly blends the classic pickup looks with modern touches inside and out. Of course, it doesn't hurt that there's a fuel-injected Corvette motor under the hood just waiting to be unleashed.
Only the right truck can wear Carolina blue. For a color like this to be on a pickup, the body needs to be as straight as this one, because it's a confidence hue that draws attention with its electricity. It has the kind of appearance that makes for a rare find on vehicles that were intended as workhorses. From the shiny bumpers, to the delicate trim, to the bold grille, all of the brightwork gives this C10 an upscale look. Plus, the white roof has a premium two-tone appearance. No body modifications, no cowl hood, and no questionable graphics… just a solid, straight great pickup, in a great color combination. But there is one piece really hints at another purpose. The 17-inch Eagle Alloy sport wheels with modern Hankook tires suggest that light paint was needed to hide this Chevy's street-eating side.
Inside is more of the matching blue. The door panels, roof, carpeting, dash, and even the steering wheel has this cool uniform appearance. Chevy's houndstooth interior was more than just black and white, but not many people remember that. So anyone who peeks into your cab will think that comfortable cloth and vinyl seating is a custom job. Of course, those people will also instantly think of a Camaro, and that image fits this pickup nicely. After all, it earns the tach that's in the center of the blue-backed gauge panel.
Anytime you want people to look surprised, just pop the hood. Once they inspect the nicely painted engine bay, you can tell them the fuel rail covers aren't lying. Your pickup has 350 cubic-inches of LT1 fuel injected Corvette power. Plus, this one is upgraded with performance goodies like the air grabber and the shorty headers feeding the rumbling dual exhaust. So yes, this C10 is a true sports pickup. But more than just pure power, this is more reliable machine than its stock brothers, with features like the turn key fuel injection and an electric fan. Also, there's an automatic transmission with overdrive, power steering, power front disc brakes, and trailing arm suspension in the rear. So this pickup proves that it's the perfect cruiser right down to its core.
Quick, stylish, and a tad incognito – this Chevy is one great pickup. And we never even had to mention how this affordable classic has all the right tools to still go to work every day. Corvette power never looked so versatile. Call today!!
Contact us regarding this listing
Back to Top