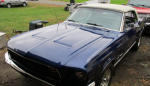 Details
SOLD
Dealer Location: Choose a dealer location:
Engine Size: Choose an engine sizeL
Trans: Choose an item
Fuel Type: Gas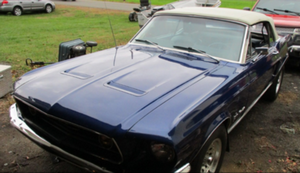 1968 Ford Mustang Convertible.
Same owner for the past 25 Years. I just purchased this last week so need to get better pictures but wanted to share if if your looking.
Power Top, Power Disc Brakes, Power Steering.
351 V8 Auto Matic Transmission.
Car was painted around 8 years ago.
Car is currently inspected & on the road the fellow who owned the car drives it all the time and was just road tested prior to purchase.
NOT FOR SALE
Contact us regarding this listing
Back to Top