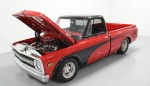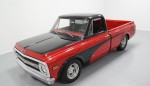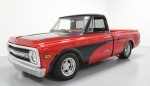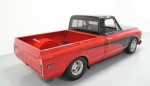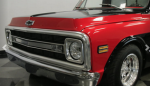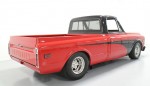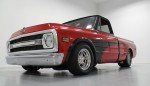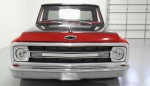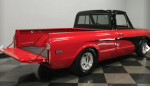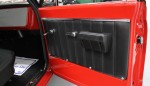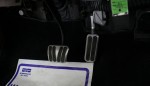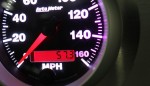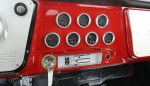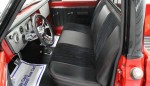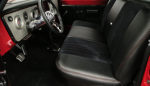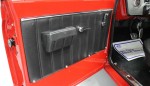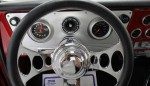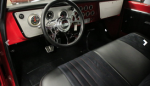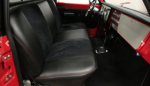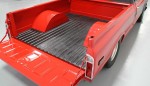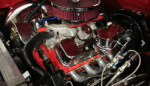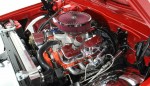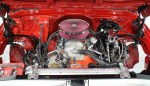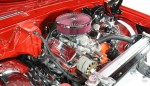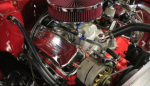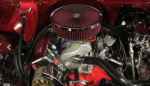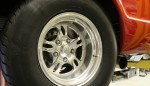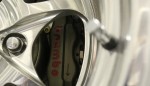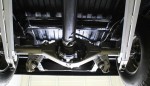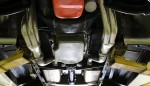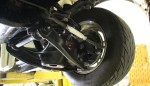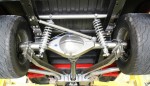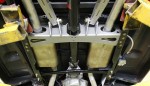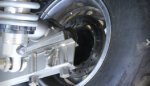 Details
SOLD
Dealer Location: Choose a dealer location:
10 Miles
Year Built: 1970
Engine Size: Choose an engine sizeL
Trans: Choose an item
Fuel Type: Gas
Ext color: RED
Int color: Black
Full Frame off restoration monster 396 with TH400 Transmission 411 Rear.
Trunk is Killer all new Chrome & seals and everything well over $60,000 in this restoration…
This 1970 Chevrolet C10 has much more going for it than just a sinister paintjob. It features a performance-built 396 V8 under the hood that feeds a specially adapted rear end from Michael Waltrip's NASCAR racer. So you're looking at 500 hp worth of rolling history.
Let's start with the paint on this awesome custom build. The one-of-a-kind two-tone Victory Red and Onyx is the kind of investment in automotive artistry that it makes the pickup already worth its asking price before diving into the performance components. You can see a small fortune must have gone into getting the body looking this amazingly straight before the mirror-like red and black were applied. As you pour over every detail, more and more custom pieces keep coming to mind. The billet wheels, the lowered stance, the custom roll pan, and the list goes on – you could own this truck for decades and still discover something new every time you go out to the garage. But this is still a workman at heart, that's why the truck bed has Rhino Liner paint (just imagine showing up to Home Depot in this beast!)
Inside, the red and black theme continues. The dark leather and suede seats have an aggressive red stitching that matches the exterior as well as the interior accent color. You get a great custom three-spoke steering wheel, B&M shifter, and a large AutoMeter speed and memory tach. Just to the side of it is a custom panel that would usually carry the radio. But in a truck this cool, instead you get a full auxiliary gauge package. It's a subtle hint that the dual exhaust produces the best soundtrack.
You might need your sunglasses before you check out this beastly motor (after all, when was the last time you saw polished inner fenders?!) The callouts on the shiny valve covers aren't lying; that's a desirable 396 cubic-inch V8 block from 1968. It's been rebuilt for power, including a Holley four-barrel carburetor, Edelbrock 396 intake, and ceramic long tube headers. The full package is claimed to make 500 horsepower, and the monster motor stays cool even in traffic thanks to the Champions aluminum radiator. But to fully understand how special this truck is, you need to look at the undercarriage photos. Everything was stripped down to bare metal, and then the custom components were added to the restored frame. It's a one-of-a-kind custom build that includes a 9-inch rear end from Michael Waltrip's NASCAR. Rebuilding and adapting this piece alone cost $18,000, and it was built mostly with parts that are not sold to the public! But that's far from the only upgrade. The independent front suspension has new shocks springs, bushiness, etc. These C10s are already desirable for the trailing arm rear suspension, and now this one has been adapted to accept a custom coilover setup. Add in power steering, four-wheel disc brakes (Brembos in the rear), a stout TH400 three-speed transmission, and wide Mickey Thompson rubber, and this is a custom build that has thought of everything.
We haven't even come close to going over all the details of this amazing build. So you can call us for all the details…but we know you already recognize that the asking price is far below the sum of the build cost. And remember, once this custom pickup is gone, there won't be another one like it.
Contact us regarding this listing
Back to Top