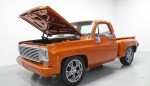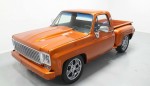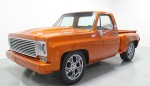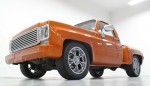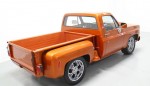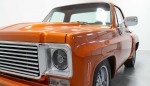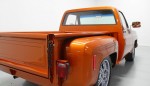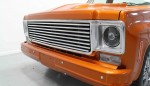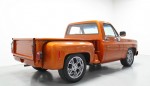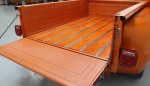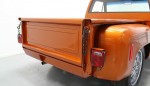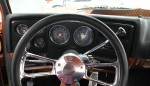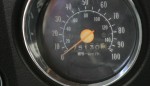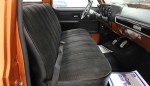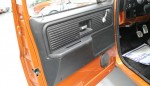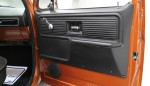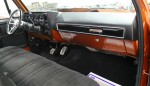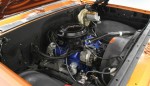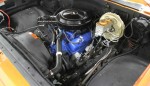 Details
SOLD
Dealer Location: Choose a dealer location:
Engine Size: Choose an engine sizeL
Trans: Choose an item
Fuel Type: Gas
We Did a Frame off on this truck. It started out as a Rust Free California truck we shipped in & stripped it down and we put a killer laser straight body and Paint on it & all new interior & all new Bed & all stainless trim & lights. Truck is very nice and clean ready for the shows and ready to use.
Pickup trucks are no longer just about utility. Some have been invested in to turn heads, and this restored 1977 Chevrolet C10 Custom Deluxe sure proves it. With the crisp orange paint, aggressive custom touches, comfortable interior, and low miles, you can't help but be impressed.
The Atomic Orange caught your attention and won't let go…that's how it is for everyone else, too. This fresh application of the high-gloss paintwork was very well thought out. That's why much of the trim was removed from this pickup. After all, nothing can beat the shine that comes from investing in the right professional paintwork. But more than just the orange, this pickup has some real attitude. The stepside bed has that great flared fender appearance that helped start the vintage custom truck movement, and there's a good amount of time invested in making the whole C10 look this good. You can see it up front with the bright grille and high intensity headlights that mach the silver and gray appearance. Add to that the painted bumper and tall cowl hood, and that's a bold first impression. The sides have a lowered profile and bright 20-inch custom alloy wheels. Plus, there's no mistaking the look of that custom bed, complete with tough lining and new lumber redone in furniture-grade finish. It all ends with a custom tailgate and a rolled rear pan to give a fully unique appearance.
Inside you get a bench seat that's covered in a comfortable cloth. This coordinates nicely with the black carpeting, doors dash, and custom three-spoke steering wheel. The bright exterior orange continues as an accent color on the doors and dash to add some color to this sinister-like deep dark interior. Plus, this interior/exterior color link adds a great uniform touch that the best vintage trucks have.
Under the hood is Chevy's trusty 350 cubic-inch small block V8. The new components, panted block, and tidy belts & hoses all tell you this has received the right care and maintenance. Of course this is also the best motor to have for utilizing the vast and inexpensive upgrades available to best of the small blocks. But right now you're already producing the kind of power that makes this pickup a fine choice for work or play. In fact, with features like the TH350 three-speed automatic transmission, power steering, front disc brakes, and the modern grip of Cooper Discovery tires, this custom C10 is already turnkey ready to be a great anytime pickup.
There's been a lot invested here to make this truck go well beyond '70s cool. It's an attention-grabbing vintage Chevy with only 75,130 miles. So this is one restored pickup that will draw them in and have a story to tell, too. Call today!!
Contact us regarding this listing
Back to Top