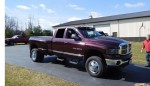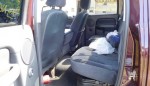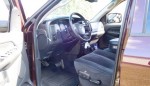 Details
SOLD
Dealer Location: Choose a dealer location:
Engine Size: Choose an engine sizeL
Trans: Choose an item
Fuel Type: Gas
2004 Dodge 3500 loaded with Options.
4×4, Dually 410 Rear Gear, New Auto Transmission Custom Built to take upwards of 1500 HP , Upgraded Cowl Hood, Larger Turbo Injectors, Super Clean Interior is excellent Exterior, All Service Records. MTD Fleet Trucking Company Owner.No Issues everything works as it should. This truck is very fast & Powerful & ready for anything you may want to do with it.
New Parts List.
Transmission & Billet Torque Converter, New Headlights, New Front Drive Shaft and U-Joints, The Entire Front end Is all New, Ball-joints, U-Joints,Wheel Bearings,Control Arms,2) New Battery's, New Ac Compressor, New Brakes, Oil was always changed and truck was well maintained.
Contact us regarding this listing
Back to Top